HESCO barrier is a modern military fortification, it's made of welded wire mesh lined with heavy duty non-woven geotextile. it is widely used for military fortification and flood control.
Material: Electro galvanized, Hot-dipped galvanized, Galfan etc
Wire Diameter: 3mm, 4mm, 5mm, etc.
Spring Wire: 3mm, 4mm, 5mm, etc.
Mesh Hole: 50mm x 50mm, 75mm x 75mm, 76.2mm x 76.2mm, 100mm x 100mm etc.
Geotextile: Heavy duty non-woven polypropylene.
Panel Size: 2.21mx2.13m, 1.37mx1.06m, 0.61mx0.61m, it also can be customized according to customer's requirement
Packing: wrapped with shrink film or packed in pallet.

STANDARD HESCO BARRIER SIZE:
2. Control and guide of water or flood
3. Flood bank or guiding bank
4. Preventing of rock breaking
5. Water and soil protection
7. Strengthening structure of soil
8. Protection engineering of seaside area.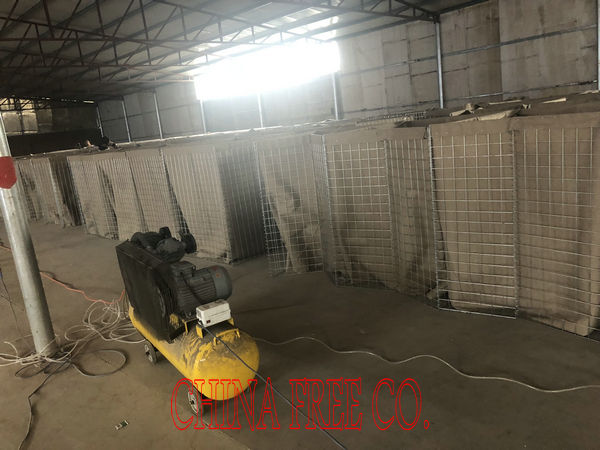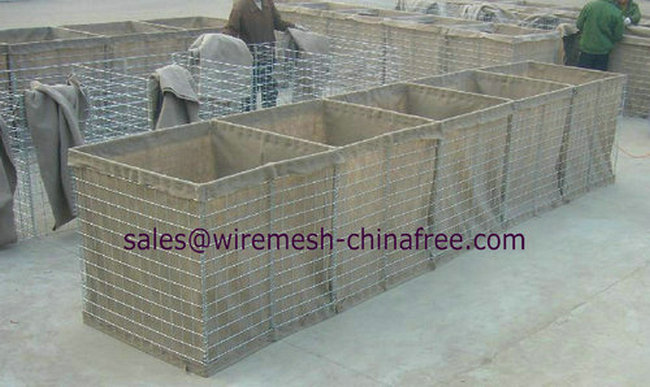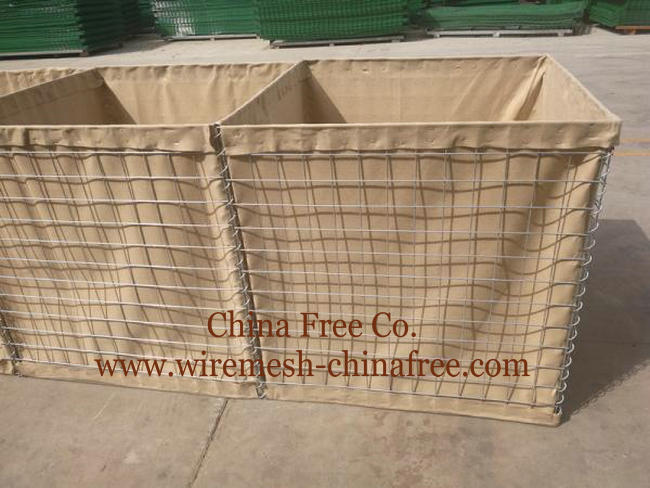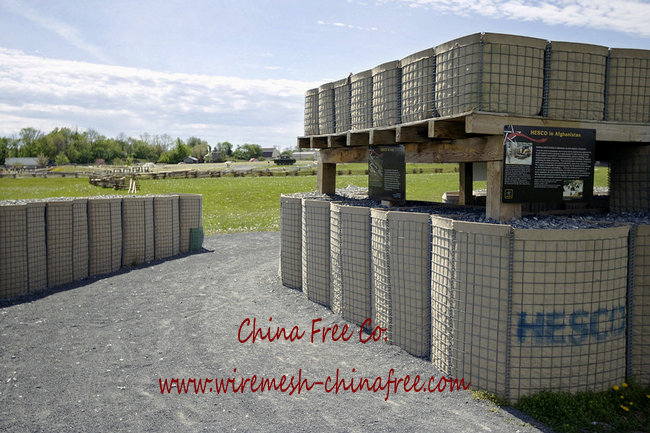 |