Fence Products
Mesh Fencing
Mesh Fencing is a combination of wires in the horizontal and vertical direction welded at their junctions to provide a rigid fence. A number of differing designs are manufactured from 3mm to 8mm wire at varying spacings for economy or strength.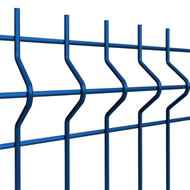 Welded mesh fencing panels offer an extremely high resistance to vandalism. Welded mesh fencing panel combines shape and panel strength for a pleasing see-through perspective and the positive properties of chain link fence and railings in a unique way. Welded mesh fencing is characterized by it's attractively profiled mesh panel.

We have developed a new series of security mesh fences that are sold well abroad.
Detail as follows:
A. Height of Fence Panel: 830mm, 1030mm, 1230mm, 1530mm, 1730mm, 2030mm, 2430mm;
B. Post: 60 x 40mm,60 x 60mm and 80 x 60mm;
C. Wire gauge: 3mm, 4mm, 5mm, 6mm;
D. The aperture size: 50 x 150mm, 50 x 200mm, 55 x 200mm
E. Available in a range of sizes, colors

Welded Mesh Fencing Security System is one of the most comprehensive and widely used ranges of welded mesh fencing products and are designed to cover the broadest spectrum of applications in almost every category of the modern fencing market. Specifications can be customized.
Specification:
Specification for welded mesh fencing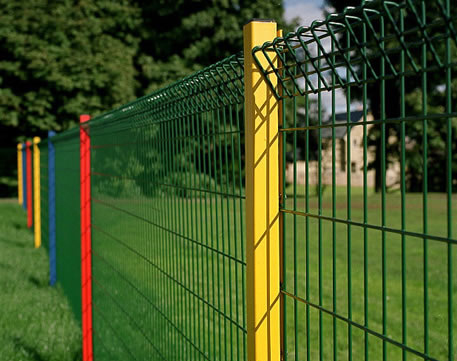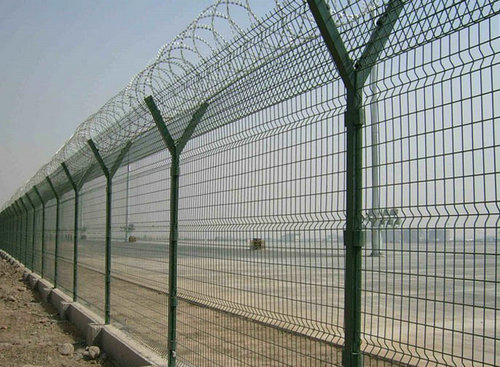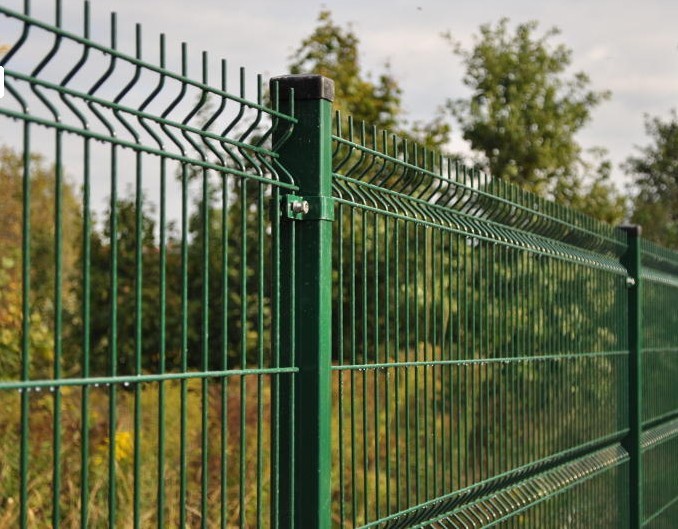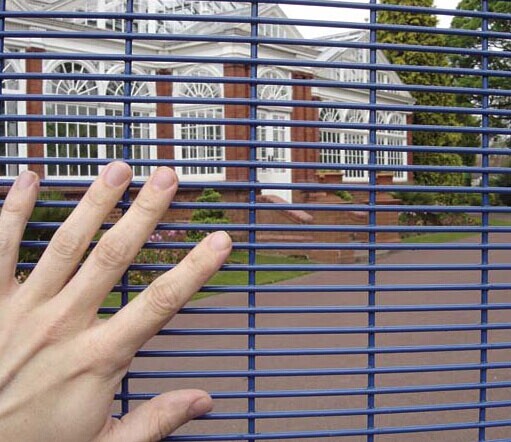 Mesh Fence
Chain Link Fence
Chain link fence also called chain link fencing, chain link wire, cyclone fence, garden fence or diamond mesh fence, it's often used for outdoors.
This makes use of galvanized steel wires which run vertical to each other and are made into a crisscross pattern where each point hooks up with the wire on one side and touches its corresponding point on the other. This leads to the formation of a diamond pattern which is observed in most cases for this kind of fence.
Galvanized chain link fence

Wire diameter mm

Mesh size mm

Roll length/m

standard netting heights mm

standard post heights mm

1

5*5

10

500
1000

1000
1500

1.2

10*10 20*20

10

1250
1500

2000
2000

1.4

20*20

10

2000

2500

1.8

30*30

10

2500

3000

2.5

40*40

10

3000

3500

2.8

50*50

10

4000

4500

3

50*50

10

5000

5500

4

60*60

10

5000

5500
PVC coated chain link fence

Wire diameter mm

Mesh size mm

Roll length/m

standard netting heights mm

standard post heights mm

1.8

20*20

10

500

1000

1000

1500

1250

2000

1500

2000

1.8

30*30

10

2000

2500

2.5

40*40

10

2500

3000

2.8

50*50

10

3000

3500

3

50*50

10

4000

4500

4.5

60*60

10

5000

5500
Chain Link Fence edge types
There are three edge types to choose: knuckle - knuckle, twist - twist or knuckle - twist. Chain link fence with twist will usually add security.


Chain link fence application:
Chain link fence widely applied to stadiums, courts, workshops, warehouses ,construction site and slope protection to prevent stones or debris from falling.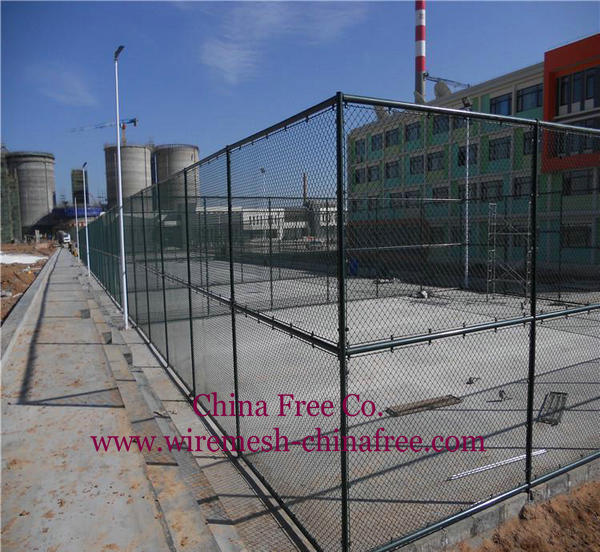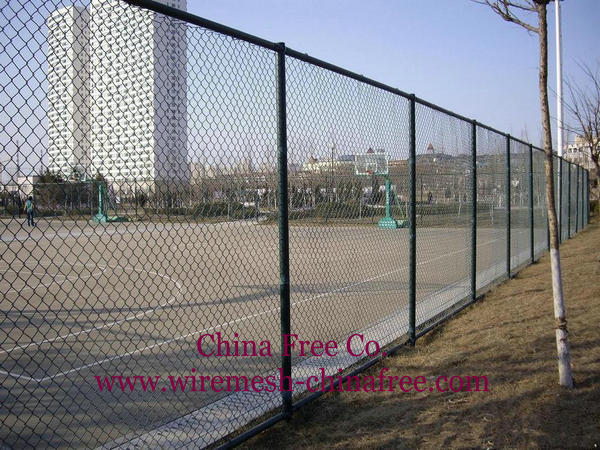 Chain Link Fence
Temporary Fence
We specialize in temporary fence and crowd control barrier. temporary fencing is mainly used on the city road, the highway, pool, garden, security of building etc, it is for stopping the crowds, animals and vehicles etc.
Variety:
welded mesh fence, chain link mesh fence, expanded metal fence etc.
Characteristics:
even surface, firm welded structure, precise opening etc. It has the good properties of corrosion-resisting, oxidation-resisting, weather-resisting and aging-resisting.
Specification:

(1)Wire Diameter:wire: 2.5mm/3mm/3.5mm/4mm/5mm.
(2)Mesh Size: 50mmx50mm, 50mmx100mm, 50mmx200mm, 75mmx150mm
(3)The Rail Size: 25mmx25mmx1.2mm, 20x30mmx2mm,etc.
(4)Surface Treatment: hot dipped galvanized, electro galvanized, PVC coating etc.
(5)Fence panel Dimension: 2000mm*2400mm, 2300mm*28mm,etc.
we can do the specification as per customer's requirement .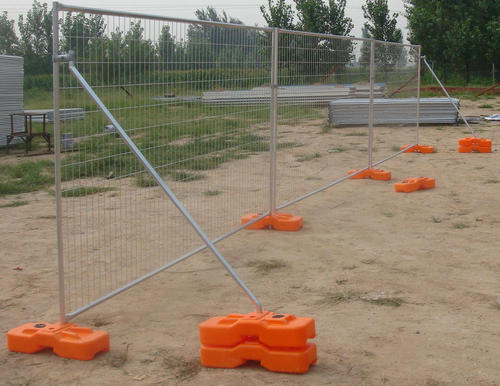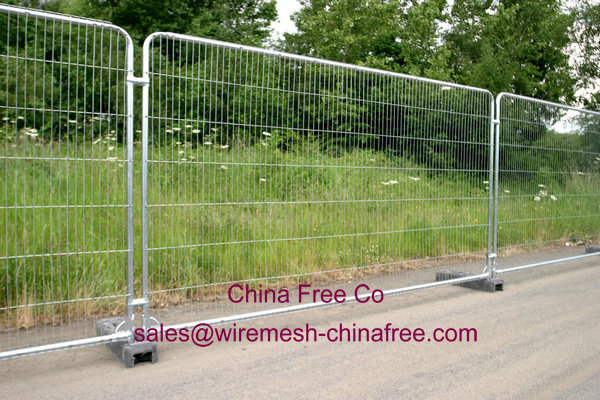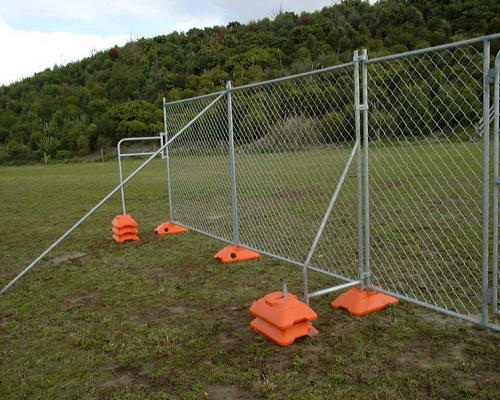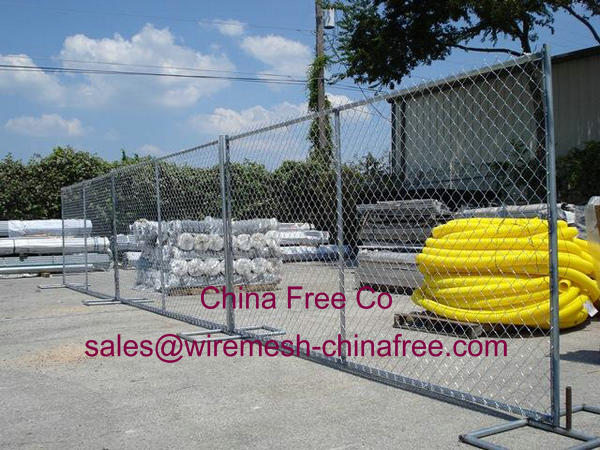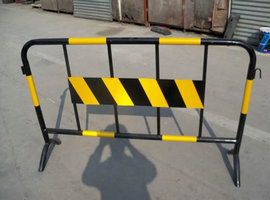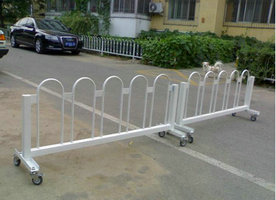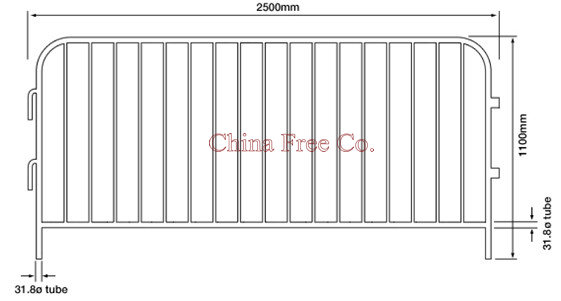 Temporary Fence
Barrier Fence
We offers high-quality PVC powder coated barrier fences to secure your construction site.
Good price in stock.
PVC Powder Coated Barrier Fence
Size: 1067X2200MM, welded wire mesh specification:1/2"x1/2"x0.7mm
Color: Red Orange - RAL2001. other color is available.

PVC powder coated Barrier Post:
Post: 48x1.5mm - 1730mm
Post: 42x2.0mm - 2120mm
Color: Red Orange - RAL2001. other color is available.
Packing: crate

Accessories: Fence Post and clips can be supplied separately.
Uses: Protective guard Plate, fence plate, breeding protection fence,
Agricultural protection fence,construction protection fence, etc.
Quality and advantages: top quality, brand-new goods; high-quality raw materials,
uniform pvc painting,anti-corrosion and anti-rust; strong and durable mesh.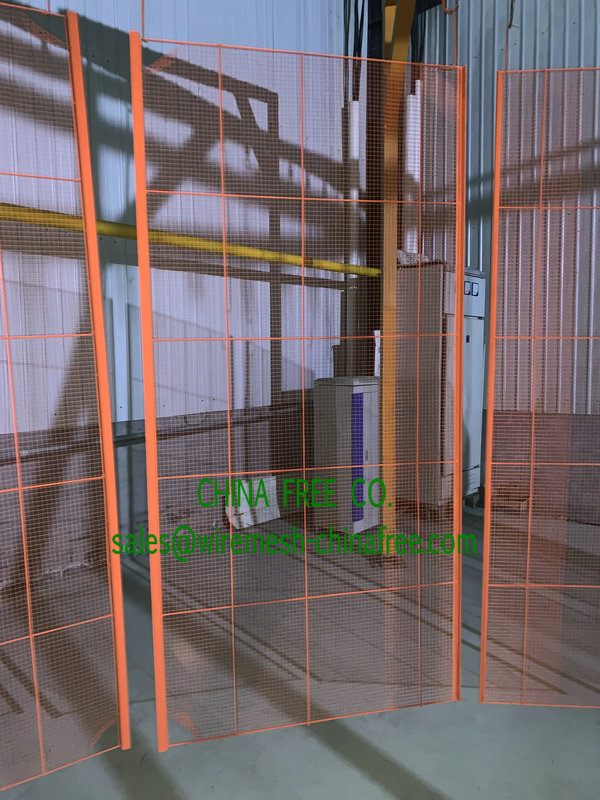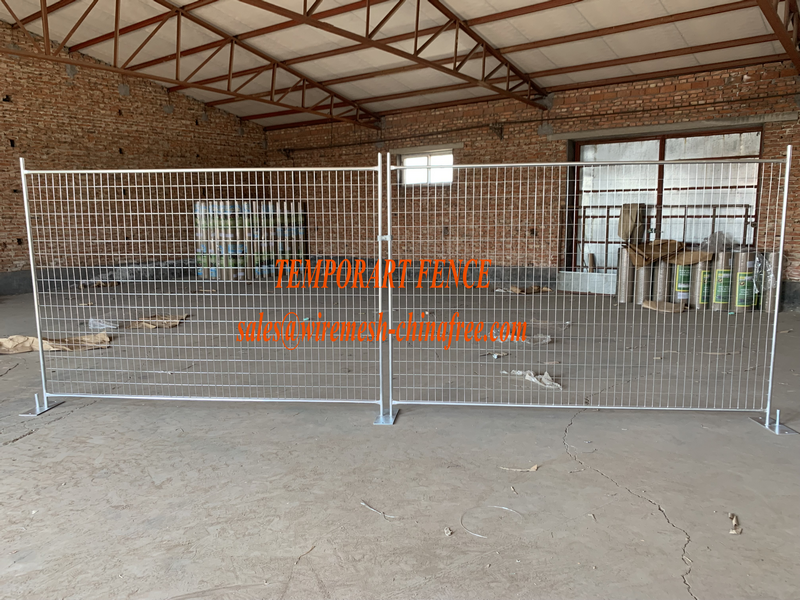 Holland Wire Mesh
Holland Wire Mesh or Euro mesh is used as fencing, decoration or protection for various facilities in industry, agriculture, construction, highway, railway, factory, courtyard, industry zone, farm, breeding and planting, park,zoo, train and bus station, lawn etc.
Specification of Euro Fence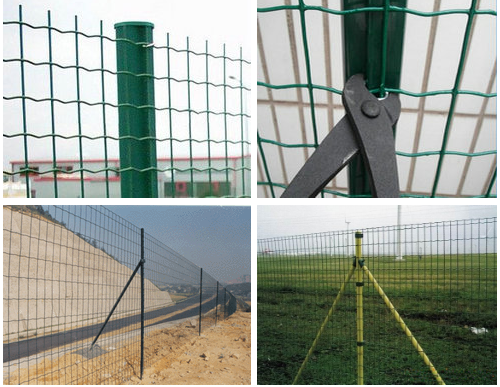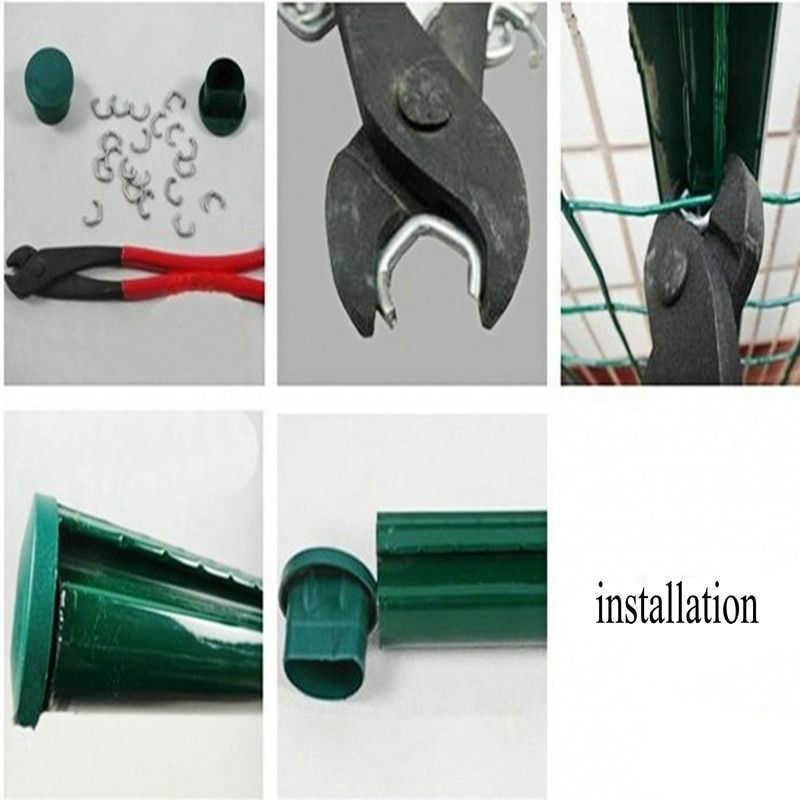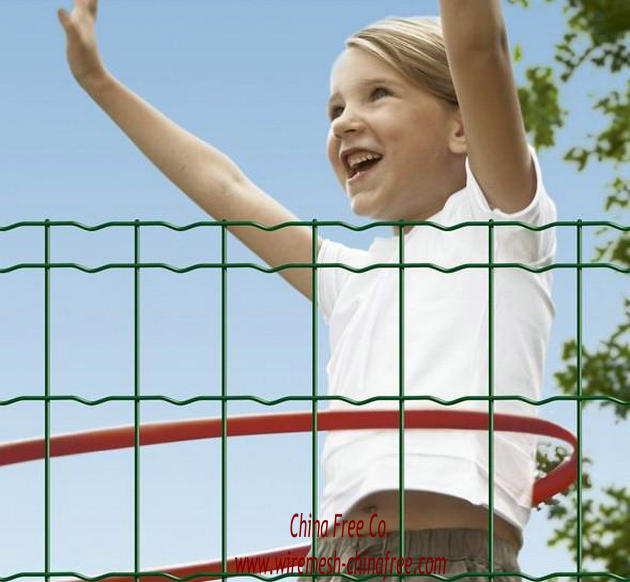 Field Fence
Field Fence also called grassland fence ,cattle fence, kraal Fence, farm fence, it's widely used in America, Europe and Africa.
it's used for breed deer, cattle, horse, sheep and other animals, cattle fence is the best choice as borders in the fields and grassland. Cattle fence can help keep your livestock in where they belong and protect them from the violation of any outside predators.

Specification of field fence:
(1)Wire diameter: 2.5 to 3.2mm for top and bottom wire;2.0 to 2.5mm for line wire;
(2)Vertical wire spacing: 8cm, 15cm,30cm,etc.
(3)Fence height: 500mm to 2500mm
(4)Fence length: 50m,100m,200m,etc.

Hinge joint & fixed knot fence options.
HDG material for all harsh environments.
Different heights options for all your needs.
Special discount for large orders and projects.
Barbed wire can be supplied along with fence.
Cattle Corral panels can be supplied.