Fiberglass mesh is woven by fiberglass yarn as its basis mesh, and then coated by alkaline resistant latex. It has fine alkaline-resistant, high strength, etc
Production process:Alkali-resistant fiberglass mesh is woven by fiberglass yarn as its basic material,
then coated by alkali resistant latex.
Main properties:
(1)chemical stability,acid and alkali resistant,Water-resistance, Erosion resistance of cement,Strong cohesive to the resin,Soluble in styrene,etc.
(2)high tensile strength,high modulus,softness.
(3)Good dimensional stability, stiff, smooth, not easy contraction deformation, location is good.
(4)Good impact resistance. (with high intensity, good toughness)
(5)Prevent mildew, insect-resistant
(6)Fire prevention, heat preservation, sound insulation,insulation.
Main Type of fiberglass mesh:
(1)Interior/external wall thermal insulation fiberglass mesh
It is widely used in reinforcing walls, natural marble, plaster board, artificial stone materials,
exterior insulation finishing system and renovating building surface;
Specification:
A:Mesh size:4x4mm/4x5mm/5x5mm
E:Color: white (standard), blue, yellow, etc;
F:Packing:Shrank wrapped each roll,6 rolls per carton or pallet.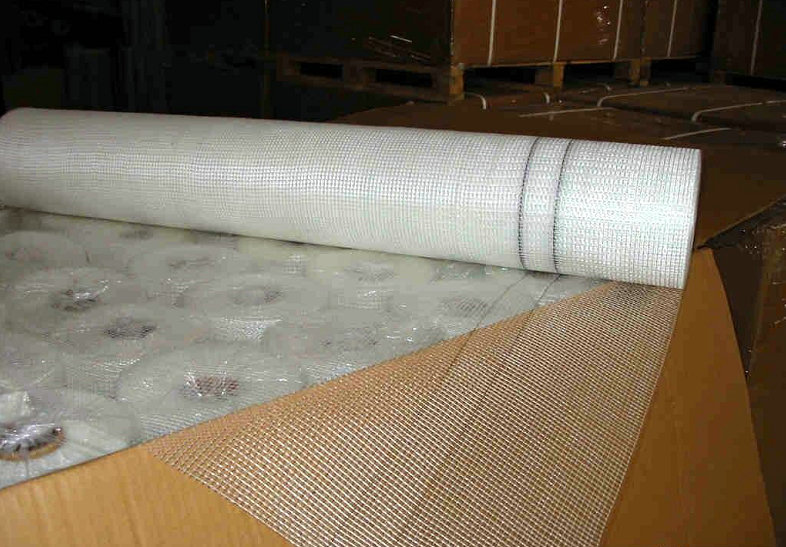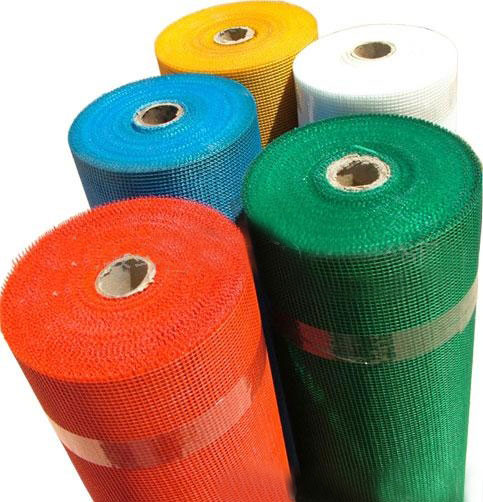 (2)Glass-fiber reinforced composite (GRC) mesh
It has good property of high tensile strength,alkali resistance,stable against alkaline materials.
It is an ideal reinforced material for the cements and concrete products.
Common specifications:
A:Mesh size:8x8mm,10x10mm,12x12mm
E:Colors : white(standard),blue,green, etc.
F:Packing: plastic bag each roll ,4 rolls a carton;or by pallet.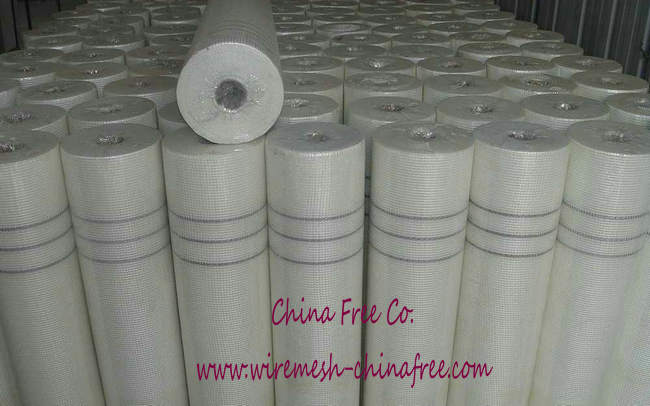 (3)Fiberglass self-adhesive mesh or joint tape
It use fiberglass yarns to weave into fabrics,then is coated with resin.It is very
self-adhesive,alkaline-resistant ,anti-corrosive. It can be widely used in jointing plaster plates,mending drywall cracks,
piecing together and make them join faster ,adhesive better and need not pasting or stapling.
It is not be easily torn ,shrunk and stretched.
Common specification:
A:Mesh size:4x4mm/5x5mm/2.85x2.85mm/3.10x3.10mm
C:Length/roll: 5m/10m/15m/45m/50m/100m/153m/200m
D:Width/roll: 25mm-1000mm
E:Colors : white(standard),blue,green,etc.
F:Packing:each roll shrank wrapped,24- -72 rolls in a carton.