Hexagonal wire netting is a woven steel wire mesh with hexagonal openings. it is popularly known as chicken wire mesh, rabbit netting and bird cages at daily life. Hexagonal wire mesh is used in the garden for fencing, crop protection, climbing plant support, rabbit fencing, chicken run fencing and aviaries, etc.
The hexagonal wire netting is firm in structure and has flat surface,it is widely used for poulty fencing and gardening, our company produce hexagonal wire mesh in various sizes and finish types to better suit the demands of market.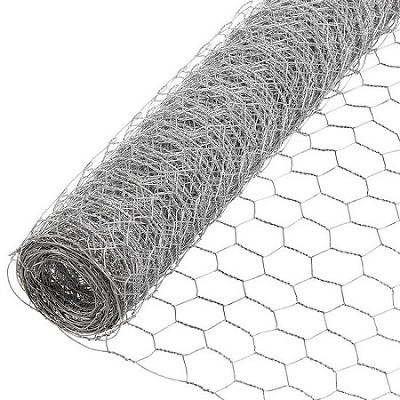 Hexagonal wire netting is made from the low carbon steel wire or stainless steel wire, and surface treated with hot-dip galvanizing or PVC coating, this wire mesh has good corrosion resistance and a strong woven point structure that will not loosen, it has a long service life .
Category:
Electro-galvanized hexagonal wire net.
Hot dipped galvanized hexagonal wire net.
PVC coated hexagonal wire net.
Black wire hexagonal wire net.
Stainless steel hexagonal wire net.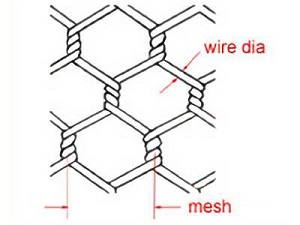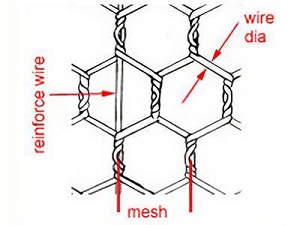 Specification of Hexagonal Wire Netting

Mesh Opening(inch)

Mesh Opening(mm)

Wire Diameter

Height
Length
Others

3/8"

10mm

0.40mm-0.70mm

0.3 to 2 meters.

5 to 100m.

Weaving Pattern:

normal twist, reverse twist, triple torsion.

The reinforcement wire can be added every 1foot or 50cm.

Standard packing:

water proof paper or shrink film. Pallets packing shall be specified.

Surface treatment:

electric galvanized before weaving, hot-dipped galvanized before weaving,

hot-dipped galvanized after weaving, and PVC coated.

1/2"

13mm

0.40mm-0.80mm

5/8"

16mm

0.40mm-0.80mm

3/4"

19mm

0.40mm-1.00mm

1"

25mm

0.40mm-1.20mm

31mm

0.50mm-1.40mm

1-1/2"

40mm

0.60mm-1.40mm

2"

50mm

0.60mm-1.60mm

3"

75mm

0.80mm-2.00mm

4"
100mm

1.00mm-2.50mm
Features:
(1)Firm structure,extremely versatile,good ventilation
(2)Good performance on anti-corrosion and anti-oxidation.
(3)Easy installation, Easily cut to fit.
(4)Available in various materials and sizes
(5)Easy to use,just lay the net on the wall or in the cement to withstand the deformation with collapsing.
(6)It has the functions of fixing,heat preservation and heat insulation.
(7)It can be shrunk into small rolls to save transportation cost.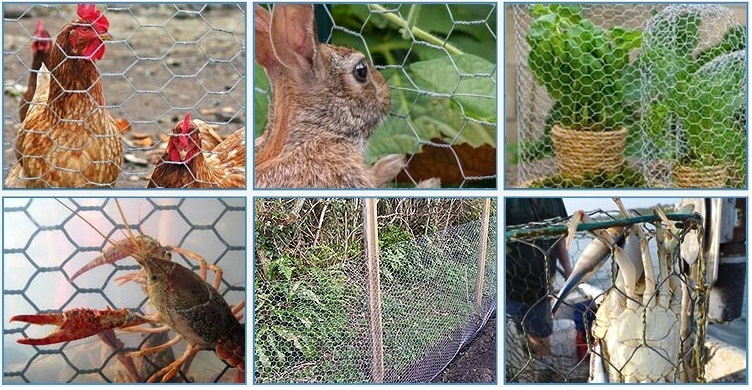 Applications:
The Hexagonal wire mesh can be used in many aspects, such as:
(1)Raising chickens and ducks, isolating poultry houses and protecting poultry;that is Chicken wire/Poultry wire/Rabbit wire/Deer fence, etc.
(2)Garden and flower fencing, that is garden fencing/Tree guard/Plant protection / Root guard.
(3)Gopher Wire / Crab Trap Mesh
(4)Stucco mesh, Fixing, heat preservation and insulation of building wall;
(5)Power plant pipes, boiler insulation;
(6)Decorative fencing
(7)Plant support and trellis.
(8)Insulation Retainers.
(9)Residential protection, landscape protection;