Welded wire mesh is a metal wire mesh that is welded by different metal wire material, which also can be galvanized or PVC coated on its surface. It is available in various sizes and shapes. It features smooth surface, uniform mesh, high stability and great corrosion resistance. This is why it is widely used in agricultural, industrial, transportation, such as building, mines, gardening, machine protection and other decorations.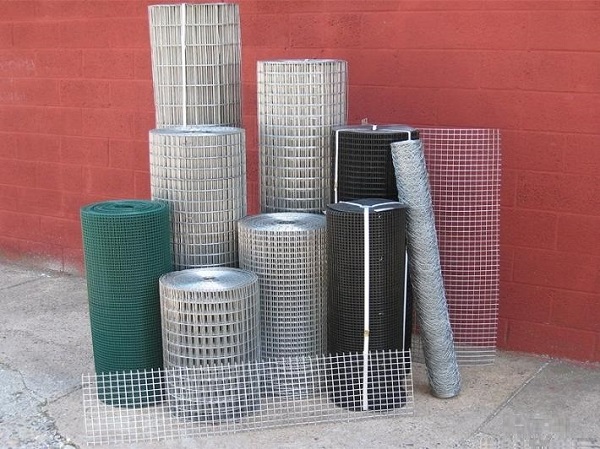 Material:black steel wire, galvanized wire and stainless steel wire.
Category:
Galvanized welded wire mesh
PVC coated welded wire mesh
Stainless steel welded wire mesh
Black steel welded wire mesh
Common Specifications for welded wire mesh

Mesh Opening (Inch)
Mesh Opening (mm)
Wire Diameter Range (mm)
Width
Length

Finished Products

1/8"x1/8"
3.2x3.2
0.35mm to 0.45mm

500mm to 4000mm

1m to 100m
In Rolls or in Sheets
1/4"x1/4"
6.35x6.35
0.4mm to 0.8mm
3/8"x3/8"
9.52x9.52
1/2"x1/2"
12.7x12.7
0.5mm to 1.60mm
5/8"x5/8"
15.8x15.8
3/4"x3/4"
19.1x19.1
1"x1"
25.4x25.4
0.6mm to 2.5mm
1"x1/2"
25.4x12.7
2"x1"
50.8x25.4
1.0mm to 4.0mm

2"x2"
50.8x50.8
3"x2"
76.2x50.8
2.0mm to 5.0mm
3"x3"
76.2x76.2
4"x2"
101.6x50.8
4"x4"
101.6x101.6
5"x5"
127x127
6"x6"
152.4x152.4
Galvanized welded wire mesh is the most widely used in the market, including electro galvanizing and hot-dip galvanizing.Electro galvanized (EG) is a cost saving way in galvanizing comparing to hot dipped galvanized(HDG), HDG performs much better in rust-resistance. It is decided by the different zinc volume on the wire surface.
There are fours types of welded wire mesh according to the zinc volume and how to galvanize.
1.Electro galvanized before welding
2.Electro galvanized after welding
3.Hot dipped galvanized before welding
4.Hot dipped galvanized after welding
Due to the burning of the zinc from the galvanized wire surface while welding, only under galvanized after welding process, the intersection parts will be covered with zinc protection, which is not easily to get rusted.
Zinc volume is the main factor that decides the performance of corrosion resistance. The chart below shows the character of quality and cost reference for different galvanization.
| | | | |
| --- | --- | --- | --- |
| Type | Zinc | Price | Performance |
| Electro-galvanized before welded | 10-20g/sqm | Lowest | AAA |
| Electro-galvanized after welded | 20-30g/sqm | Lower | AAAA |
| Hot dipped galvanized before welded | 50-80g/sqm or more | Middle | AAAA |
| Hot dipped galvanized after welded | Over 200g/sqm | Highest | AAAAA |
Good Feature:
flat smooth and bright surface,uniform mesh, strong welding spot,anti-corrosion, anti-rust, anti-aging,beautiful to look,easy to install and so on. the mesh doesn't come loose even if cut in parts or being exerted force on parts.
Application: Galvanized Welded Wire Mesh has a square or rectangular grid,and it is firmly welded at each joint, which is an extremely widely-use wire mesh product,which is used for a number of application, which is widely used in industries, agriculture, construction, transportation, mining, stadiums, lawns, breeding, and other industries.

PVC coated welded wire mesh
is first welded using black wire or galvanized wire to form the mesh and then processed with thermal dipped PVC/Vinyl coating. Plastic material is a better way to keep moisture and air from steel rusting. By covering every part of the welded wire mesh with PVC layer, there is not any exposure to the environment for welded wire mesh, as a result, it will last much longer. The PVC material we use is UV resistance and wide temperature range and has good anti-aging property.
It is widely used in agricultural breeding, aquaculture, construction, landscape, highway fencing, industrial engineering, transportation and other industries such as fencing, decoration, mechanical protection, etc.

Stainless steel welded wire mesh has performance on acid-alkali resistance and anti-corrosion, it is the strongest and most lasting type of steel wire mesh because the nature of stainless steel material. It needs no additional protection finish like PVC coated or galvanized. The wire itself is extremely resistant to rust, corrosion, salt water and other hash chemicals.
Stainless steel welded wire mesh is made of stainless steel wire, and welded by precision automatic machinery,with bright, flat surface and firm welding points,which can afford local pressure, strong tension and long service life. stainless steel welding mesh is mainly used in mining, petroleum, chemical, food, medicine, machinery manufacturing and other industries.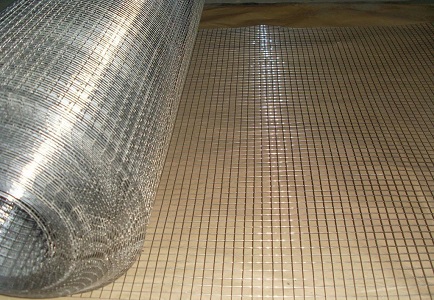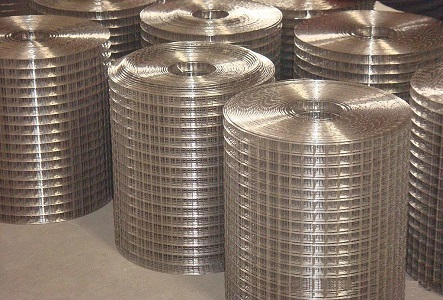 Welded Wire Mesh Panel:
The welded wire mesh panels are made of high quality low carbon steel wires or stainless steel wires, with various specifications and materials, widely used for security, storage, safety, guarding and protection, reinforcement, poultry and so on.The welded wire mesh panels has strong welded joints and is able to withstand large impacts, resistant to rust and corrosion than normal mesh.
Welded mesh panel sheets application:
concrete reinforcement,floor heating mesh, fencing, angle bead, storage baskets,window protection fencing,protective screens for vehicles,coverings for window and veranda, partitions, machine guards, crates for packing,shelves in vehicles and numerous other applications.